( Load site frames ) (This site was created in 2003)
Other things you could watch:
YouTube: Posy Main site
February 7, 2022
Hi! Anybody still watching this?
Good news!
I'm working on a video with UHD animations...
A "final appreciation" with mostly revisited creations
of the past. Here are stills from some of the renders...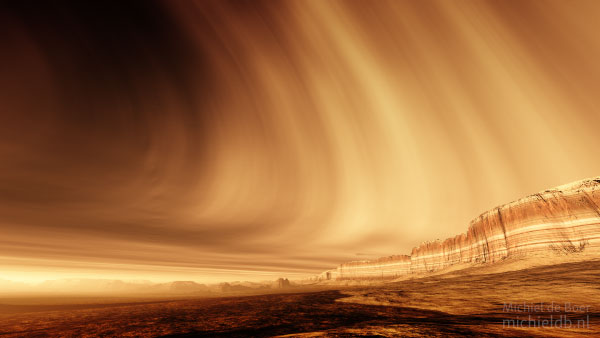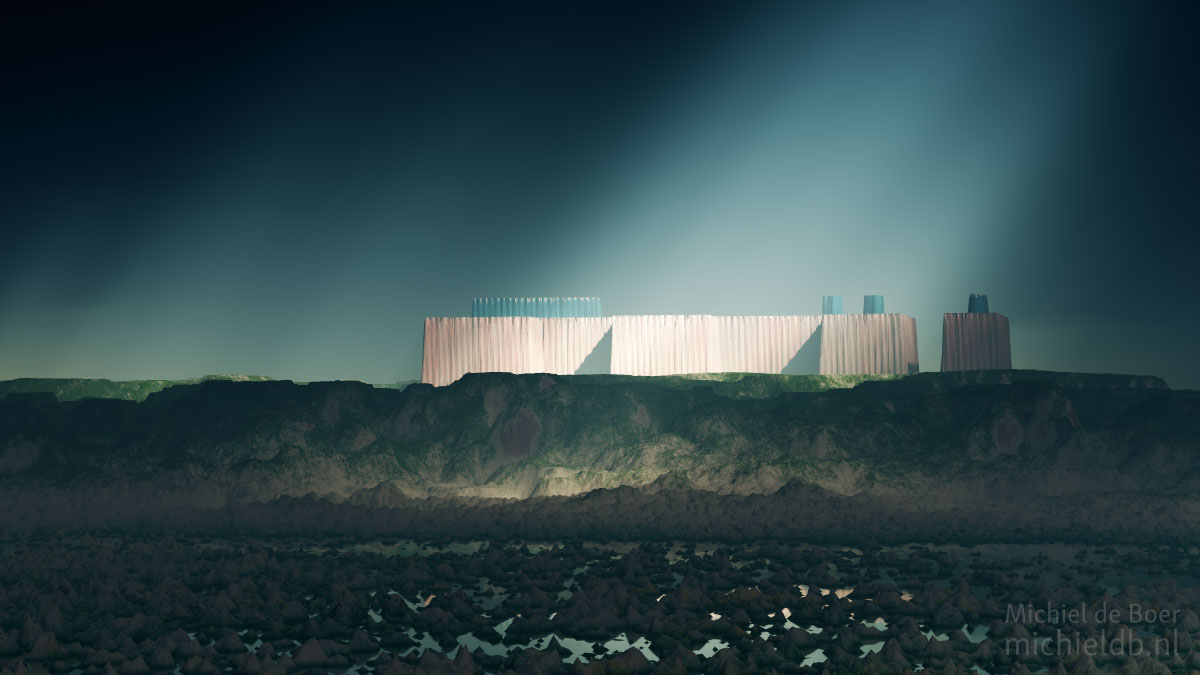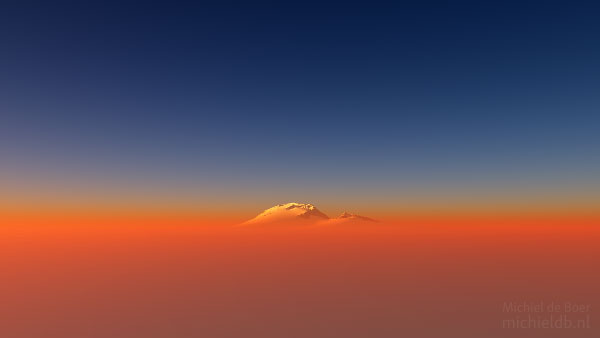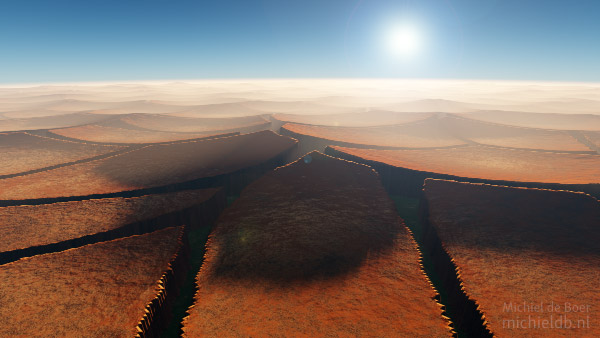 March 7, 2021
I just realized I totally missed the 20th anniversary of this website... Which was on September 19, 2020...
January 29, 2021
Hi! Here's my yearly "I'm still here" message again :-)
January 13, 2020
I searched Terragen and to my surprise this page was the 5th result... So I HAVE to post a Terragen 4 render..

Here you go :-)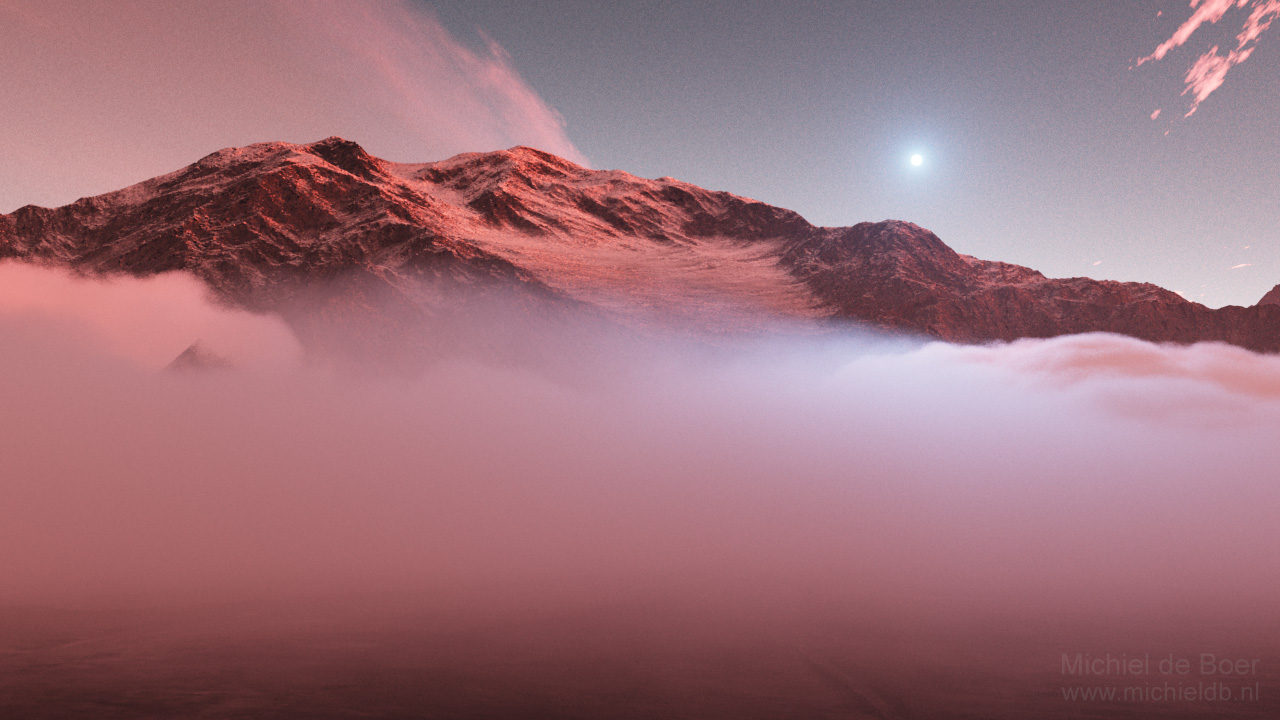 August 2, 2019
This website is shocked it's being used again...
How about a color re-render of "Bliss" ?
With that image I won my first Terracon award,
owning me a full license of Terragen 0.9.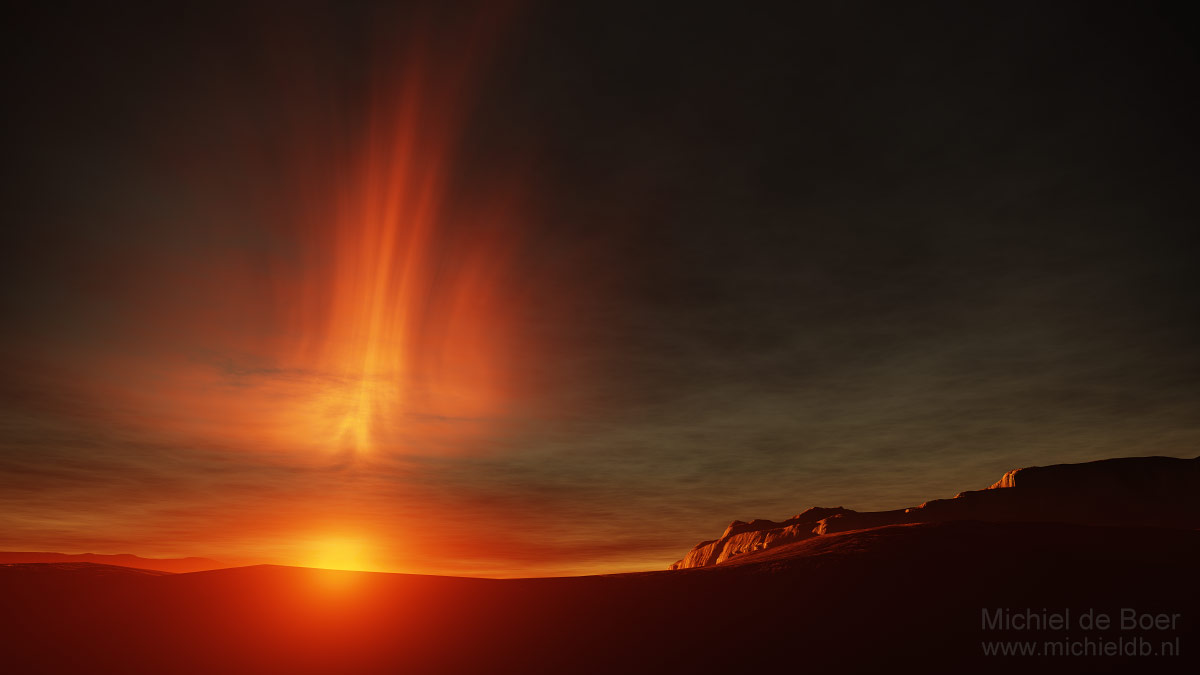 August 1, 2019
New renders!! All made with version 0.9...
Click for glorious 4k wallpaper size!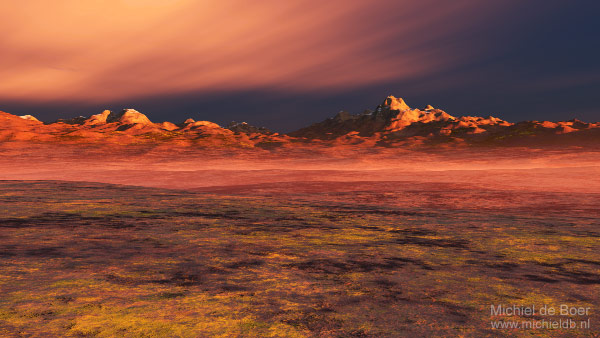 The below image "frosted dunes" is made of two renders.
One with frost, and one without.
The frost has then been retouched away on the sun side.
The terrain was made with the free version of Gaea.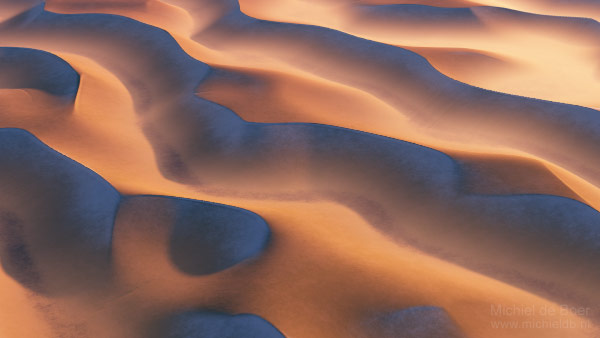 And last.. Two re-renders of old images.
The originals of both these images were made
a shocking 18 years ago...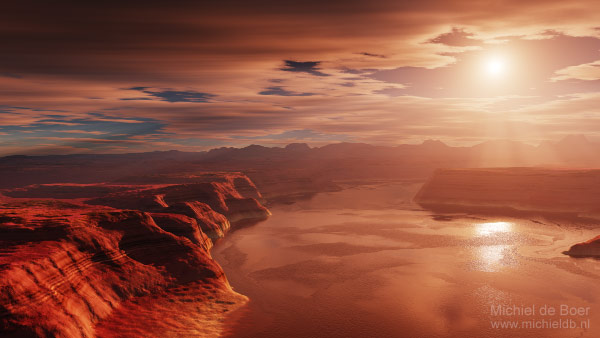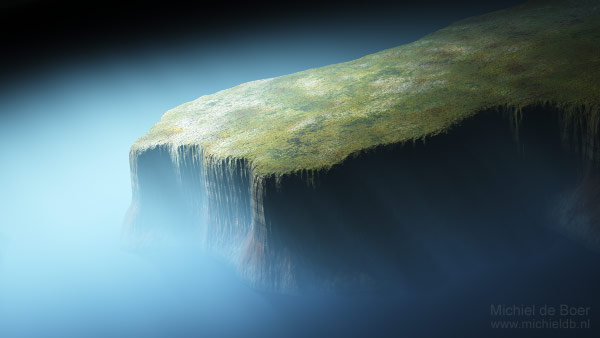 The "SO HDR Output" plugin was used for all these
renders for better highlight control and
no banding after color correction.
July 25, 2019
I have created a Terragen page on my main site, it also has some images that for some reason have not appeared here :-)
February 12, 2019
I'll keep this years "I'm still alive message" short to not let the 'new' TG4 renders scroll out of the screen :)
January 4, 2018
This might come as a shock, but a proper 11 years after my last (and only) renders with the then new Terragen 2,
I have actually created 3 new images with
Terragen 4 (free edition).

Now that computers are faster it is less of a hassle to preview and render something with the 'new' Terragen than it was in 2007. (For people new here, all other images were created with version 0.x)

Two images are based on the 2007 experiments but the top one is from scratch. I had fun today ;-)
(click for larger image)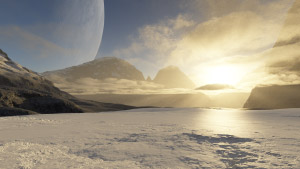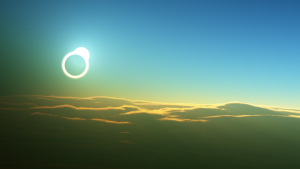 Novemer 10, 2017
An Update!!!!!
I removed the intro page... So now you go directly to this page... (You can still watch the intro page here)

August 27, 2017
Here we are again.. Another year has passed ;)

I am glad that after all these years the popup windows (for viewing images) still work. The internet has changed so much, but this site still works :-)

See you next year!

March 11, 2016
I can't believe that my last message is that long ago... Time does not necessarily fly except when I see how long ago I wrote my previous message here. But hey! You never know.. Maybe I'll try out terragen 4... ;)

It was in late 2000 that this site (in another layout and another url) first saw the light. 16 years ago.. Not many personal sites last that long! See for yourself in the links section... Almost all links are dead! So sad.. This site will remain to exist as long as I am alive! (and maybe even longer if the bills keep getting paid.)

December 30, 2014
One year and nine months since my last message here.. Wel erm.. Happy new year I guess..

I still enjoy the Planetside (Terragen) news and it is amazing to see how far terragen has come. It is now widely used in the film industry and is way more advanced than I ever imagined it would be. So cool! :)

March 23, 2013
To erm.. celebrate the 10th or so anniversary of NOT updating this site, I thought it would be nice to post some new renders of some classic images. (Actually, some random personal favourites.)

The original renders are about 10 years old, but have been rerendered now at a resolution of 7680x4320 (16:9 widescreen). It's kind of cool that I still have all files required to make the renders.

Click to open large images (1920x1080) in a new window.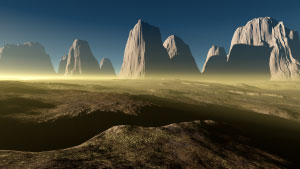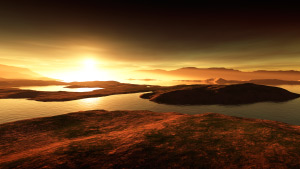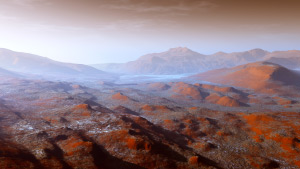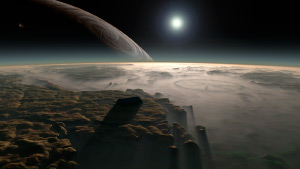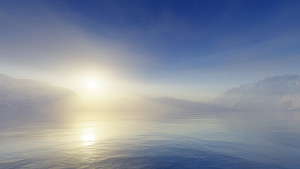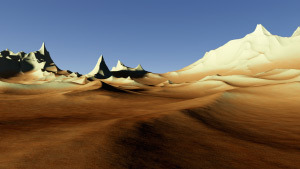 May 9, 2012
Oh my goodness, has it been that long??
Well.. Anyways, I'm still alive..
July 21, 2010
Time sure flies! Ten years ago (-2 months) I had my first terragen images online.

I just recieved an email notification on Renderosity (where I posted images in the early 00's) of a comment to one of my images (from 2002). That reminded me again to write my yearly message here! :-)
July 1, 2009
Ah, almost forgot the yearly sign of life here.
Hi! Hellow!

July 10, 2008
Hi there! Here I am again.
As expected, without new images...

June 17, 2007
Wow, another year has passed!

Now I promised that when Terragen 2 would be released, I would create new images with it. Well, actually, I have indeed done that! One, two, three, four, five.

I cannot promise much more to come. For me creating images with Terragen has turned out to be some kind of precursor to photography.

Until next year, with another, useless message ;-)

June 5, 2006
Yes I still live.. Still doïng this sky photography thing..

November 10, 2005
He's still alive!!

...Yeah, well actually I just wanted to say I completely renewed Streaky skies, my sky photography website!

January 18, 2005
Hi there!
Just wanted to say that I will probably not update this site until Terragen 2 is available. I've created enough landscapes for a while... ;-)

Until then, enjoy the 'old' galleries on this site, Rocky, Streaky skies (and it's weekly photo), the main site, and this... Thanks!

August 22, 2004
A miracle has happened: I did an update!
5 new pics on bottom of normal gallery 7,
2 new here, and 1 here.

I also added some new links (be sure to visit them all).

May 2, 2004
I have a phew new pics but I've updated 'Chemical' skies today. Update here will come later..

February 10, 2004
After a downtime of the server (domain transfer) of a phew days I can now upload 3 new images, the 3 planets on the bottom of gallery 7.

December 16, 2003
Happy holidays everybody ;-)

Normal galleries 1 to 6 are not chronological, however gallery 7 is, and there are 3 new images in it.

October 13, 2003
The final version of MDB's Terragen site is online!
This is version 3:

- Straight access to all pages;
- Super fast;
- Fullscreen popups with black background for
optimal view ;-)

Enjoy!